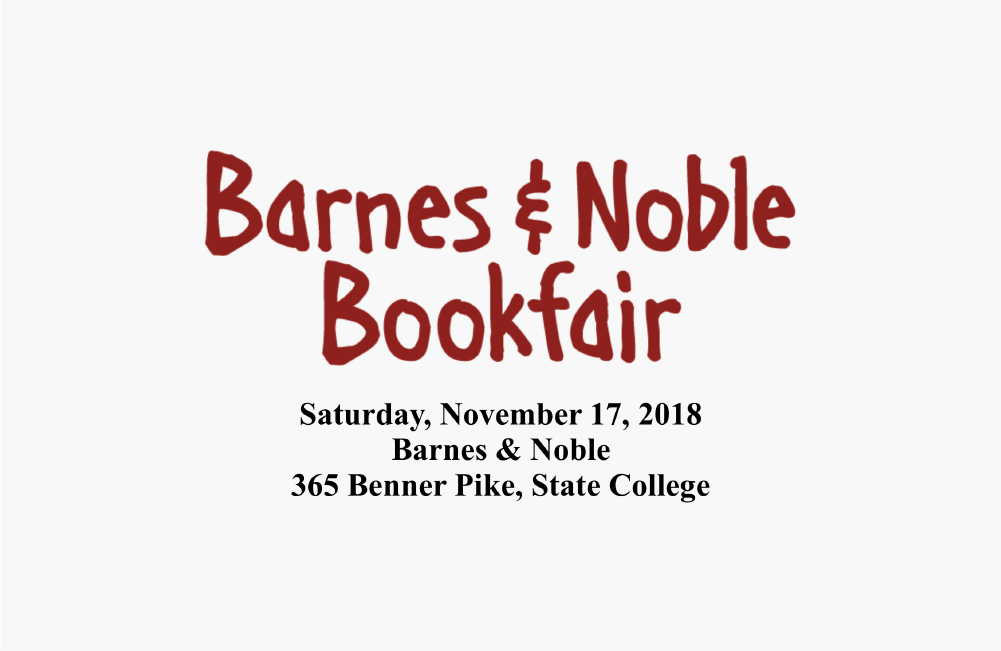 Mid-State Literacy Council Book Fair
November 17, 2018 @ 9:00 am

-

9:00 pm
Overview
A fair for adults and children with story hours, authors, face painting, drum circle, poetry readings, music, science fun, and surprises launches Mid-State Literacy Council's children's book drive. All are welcome. Book fair ID number is 12383162, please mention Mid-State Literacy Council when purchasing and a portion will support the children's book drive.
Schedule for the day:
9:15am-10:00am
Author Event with Russell Frank, author of Among the Woo People: A Survival Guide for Living in a College Town
11:00am-12:00pm
Children's Story Hour with Conn Thieman, author of A Weekend in Happy Valley
12:00pm-12:30pm
Drum Circle with Jenn & Chris Bittner
2:00pm-3:00pm
Author Event with Mimi Coppersmith, author of Eat Now, Cry Later
3:00pm-4:00pm
Children's STEM Activities: Co-sponsored by Discovery Space
3:15pm-4:00pm
Poetry Readings: State College Poetry Workshop
4:00pm-5:00pm
Author Event with Stephen Corbett, author of Blood Red Syrah
6:00pm-7:15pm
Faces by Leah, Face Painting by Leah Guzier
6:30pm-7:15pm
Animal Songs with Farmer Kurt
Donate Online
Visit BN.COM/bookfairs to support us 
online from 11/17/2018 to 11/22/2018 by entering 
Bookfair ID 12383162 at checkout.
Share This, Choose Your Platform!